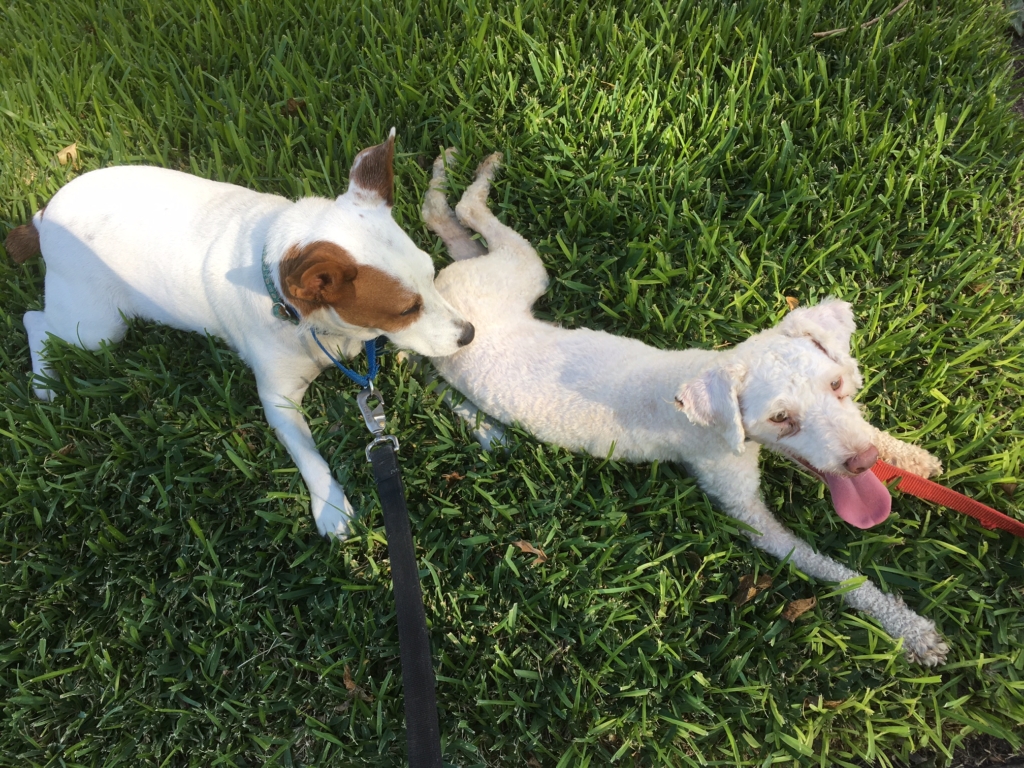 Sunday, September 10, 2017
While Harvey swept Houston and south Texas with flood waters, carrying away homes, lifetimes, Central Texas – or at least Austin – bursts open with new life.  Cooler temperatures and soaking rain have almost made us forget it's still summer.  The redbud tree has never looked so full and green.  The sage is in bloom, delicate white flowers covering dusty green leaves and the salvia is a shower of red blossoms.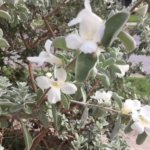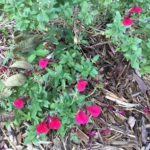 The owl is back already.  He poked his head out of the box entrance on Monday morning about 7 am.  For a moment I thought I was seeing things, but it is him.  And now we know it's a "him" and not a her, a male guarding the box as a nest for his mate – or future mate.  Last September (2016) he was also in the box and I thought it was a fluke.  Looking back over the "owl history" in this yard I wouldn't be surprised if this is the same owl who has brought his mates here year after year.  Experience has taught him that squirrels will nest in the box if he doesn't act, so he is guarding it now.
As I sit on the deck, he is looking out the entrance toward the southeast, waiting for a time to leave.  Sunset is earlier and earlier each day.  Last night he left shortly after 7 pm; tonight he takes his time.  We are lucky.  Our owls did not have a successful clutch last year, or the year before, but we see them in our yards, in the boxes, year after year.
Brant was adopted today.  I thought I would feel relief mostly with a tinge of sadness, but I actually cried some happy tears knowing that this is indeed a good, if not perfect, match.  Brant grew on us in one short week.  He was such a happy little fellow despite his motley appearance.  After just a few days, he looked better – his coat began to grow out, maybe he put on a pound.  Brant never lost his enthusiasm for a walk, often walking on his two hind legs, trying to take it all in as fast as he could – the grass, people to pet him, other dogs anxious to sniff noses.  It was as if every walk was the first walk of his life and the last so Brant had to pack it in.  Annoying as it was to have his leash wind around my legs while Daisy plunged on ahead, you had to understand where Brant was coming from.  He was out in the world and he loved it.
Daisy was equally amused and irritated.  While she wasn't entirely happy about sharing her space, she loved having a dog she could dominate.  Accustomed to dogs bigger than herself like Goofy, Brant was a welcome companion.  A dog she could teach, mold.  They played.  Daisy taught Brant how to turbo from the living room couch to my bed and back.  They wrestled on the floor and sometimes argued over rawhide bones.  When Daisy got too rough, I quieted the play with "Easy, Daisy."  When Brant got too wound up, I led him to his crate where he settled down for a little time out.
I had only kept Brant a day or two before I got an email from Foster saying there were three people interested in adopting him.  After a few email conversations, appointments to meet Brant were made and then cancelled after Brant was discovered to be heartworm positive.  Two potential adopters were still willing to consider adoption and I felt hopeful, so I brought Brant to the shelter to meet the first.
The shelter was officially closed to dog adoptions to make room for Houston evacuees (of which Brant was one, sort of).  It is a noisy place on a Sunday afternoon with dogs barking, volunteers running back and forth, children running across the hallway.  A couple of foster dogs were penned in the lobby with signs that urged "Adopt Me."  Maybe I should have done that.
Brant was bouncing off the wall in the shelter chaos.  He jumped, he barked, he pranced on his hind legs.  The first adopter thought he was funny, but wanted to think about it for the night.  I called the next party and a soft-spoken man said, "I'll be there in about 20 minutes."  And he was.
A quiet, young man in his late twenties, he seemed to take Brant in inspite of all the shelter chaos.  He thought Brant was friendly, which is the adjective for Brant.  After answering a few questions and watching Brant reel around the tiny visitation room, he said calmly, "I would like to adopt him."  And there it was.  I will never forget the way he said those words.  A perfect match I think.