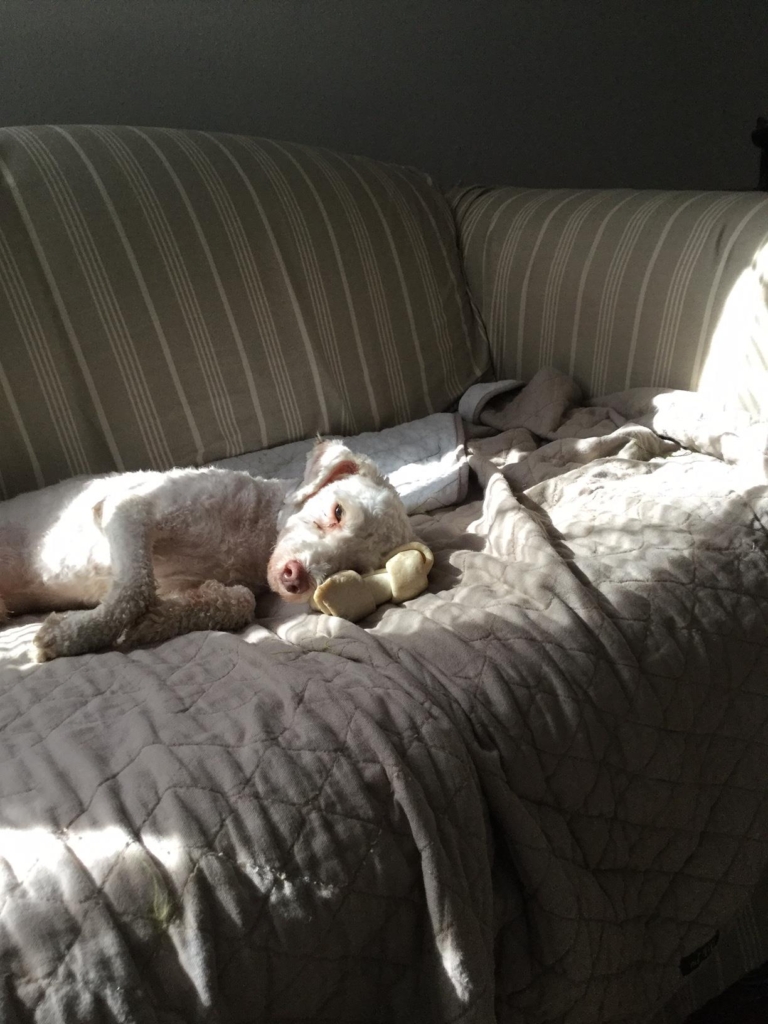 Sunday, September 3, 2017
Last weekend the rain began and didn't stop until Monday morning.  Austin and the Austin area – Manor, Elgin – soaked up at least 12 inches.  Houston got 52.
As I walked the arroyo on Monday when the sun finally peeked out from the clouds, I wondered where that 12 inches went.  The arroyo was filled with pools of clear rain water, glistening in the morning light.  Yet yards were only soft, not muddy.  The oaks on the arroyo seemed vibrant, their leaves greener.  And it was 65 degrees at seven a.m. – the temperature didn't rise above 70 or 72 all day.
Houston remained under water for days and some areas are still flooded.  Later in the week Harvey was supposed to loop around and smash Houston again; instead it slammed into Beaumont and Port Arthur and went on to Louisiana where it brought rain, but not the horrible damage it delivered to Texas.
The after effects are astounding.  At least 50,000 homes destroyed.  Watching rescues on TV, people lifted out of the water by helicopter, some with a dog or cat in their lap.  The animal shelters are full.  Refugees from Harvey stay at the Austin Convention Center while their dogs and cats are shuffled from Houston to Austin or Williamson County.  Austin Humane Society received 150 animals Friday and sent out an urgent email to fosters asking for help.  Fosters are taking shelter dogs to clear a space for pets owned by people displaced by the hurricane.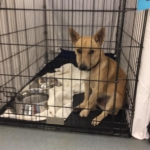 So I have Brant, a little 13-pound poodle mix from a Houston shelter.  He is two years old and full of energy, but manageable.  Daisy lords over him.  He is playful and jumps on Daisy – and me – a lot, but he likes his crate just fine – a very desirable quality.
I think (and what do I know?) that Daisy is worried she may displaced by this wiry, long-legged fellow, but Brant will only be here a few weeks at most.  Now he plays with Ducky, flinging the olive green and orange stuffed toy around.  It's so satisfying to see a dog happy.