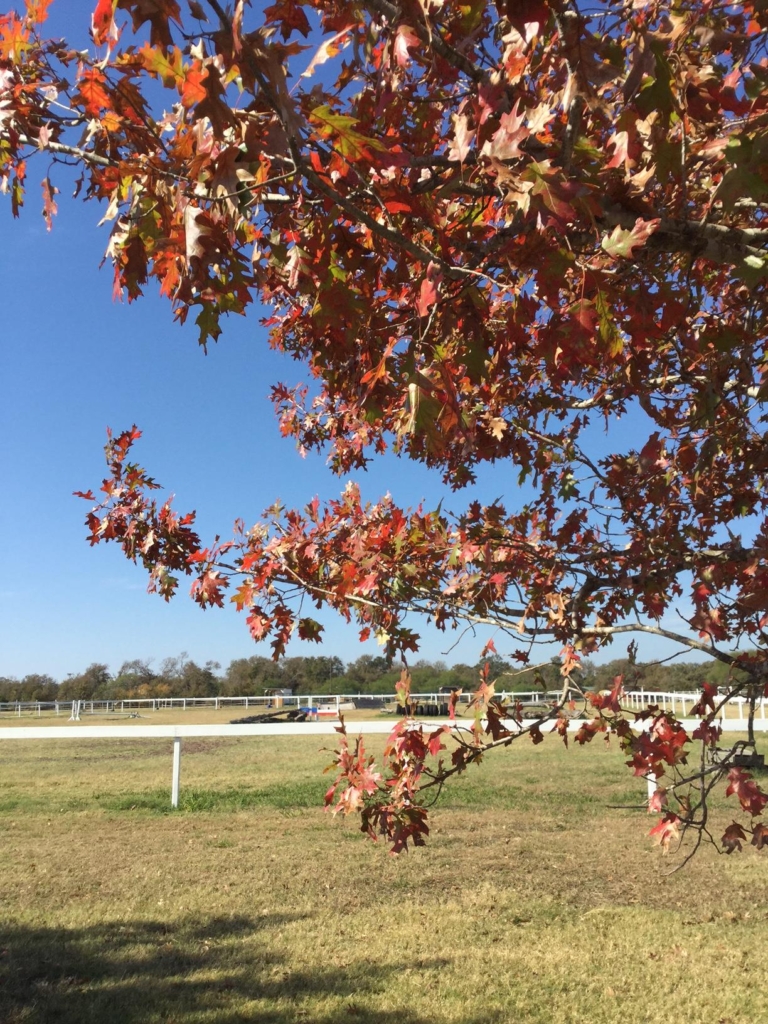 December 3, 2017
The full moon was stunning tonight, appearing suddenly through the windshield, high in the black eastern sky.  For a moment, I believe in peace and healing, the goodness beneath all things.
Temperatures barely sink into the 40s, but trees are finally changing color, at least those that possess that gift:  the oaks, the Bradford bears, sycamores and cottonwoods.  Each morning I walk the arroyo with Daisy and watch the Spanish oaks transform themselves, their leaves deepening to maroon.  There is a tree that sits on a corner in front of a neat, old house whose leaves turn deep red.  I can't identify it; the leaves are shaped similar to a rosebud and gradually change to red and gold.  Gusts of wind have blown some of its leaves to the ground where they spread a red and gold blanket on a fading lawn.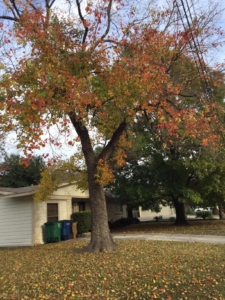 As my neighbors put up their holiday decorations the day after Thanksgiving, embracing the season, I struggle to keep up, glued to a different tradition.  When I was growing up, we put up decorations somewhere around the middle of December.  We bought our tree – a real one -about a week before Christmas and kept it leaning against the house in a pail of water until Christmas Eve when it was hauled in and decorated.  Occasionally this happened on the 22nd or 23rd, but not before, and only because someone (me) was impatient.  The season gradually crept toward winter, instead of exploding at the end of November.  And so I cling to the last days of autumn, savoring its golden light.